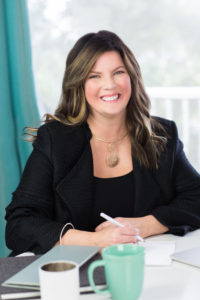 One on One Coaching 
Let's be honest, we all need a little help sometimes, especially when it comes to our professional lives.  It's no fun to feel like you are on a hamster wheel using all of your energy but getting no where.  You've decided it's time to get your Sh*t together (or you wouldn't be here) and I can't wait to get started working with you! 
What to Expect 
No Bullsh*t.  Think of me like your career "personal trainer."  We will work together to determine what your goals are, customize a plan that is unique to your individual needs and I will hold you accountable to taking action on them.   Much in the same way that your personal trainer is there when you may not have followed through on your commitment to 10,000 steps per day, eating your veggies and limiting your carb intake, I will hold you accountable to achieving the goals that you share with me during your first session and stop that trash talking that is going on inside of your head that has been keeping you from reaching your full potential. 
All of my clients begin by taking the Career Bullsh*it to Brilliance assessment that delivers a very personalized and detailed report that allows me to get inside of your head and to tell you what is going on with your career and most importantly, a place to start on fixing it.  This is not your Mom's assessment,  I won't tell you if you are an introvert or extravert, what color your parachute is or any of the other assessment results that you have likely taken throughout your career.   We will spend our first 45 minute session together reviewing your individual results and creating an individual action plan together based upon your results and your goals.  
Group & Corporate Coaching 
If you are more comfortable in a group setting, or if you are a business owner who would like to invest in the development of your team, I also offer group coaching (a.k.a. workshops) that can be done in person or virtually.   For workshops done in person, we will spend our first session determining your goals & desired outcome for your Leadership Team, the time frame (ex: 1 full day, 2 half day's, or a series that are held weekly and are customized to your groups needs.  
Topics Covered 
Getting Started – Each member will be provided with an individual workbook/binder to utilize during the workshop. 

Knowing what you want – Your personal mission, your professional mission, your combined mission statement. 
7 Levels of Leadership
Leadership Strength's and Gaps 
Removing Barriers to Success 
Emotional Intelligence 
Dynamic Communication 
Influencing Others 
Problem Solving
Productivity
Relationships at Work 
Health & Wellness
Time Management/Balance